Nick,

What's the purpose of the LLC?   Is it required legally?  Or is it okay to work on getting one while I first work on getting some deals under my belt?
Good question!
Your LLC is NOT legally required, but recommended… and no, you do NOT need it to start.  An LLC costs around $230 / year to maintain, and probably around $800-1000 to form.  It is mainly for liability protection, MAY have some tax advantages (depending on how it's setup), and also to give you a "professional" business to run.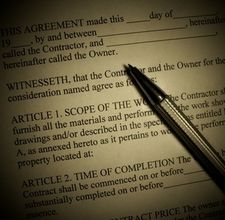 For some, it's a mindset change.  "I'm in business now, so I need to get my act together and DO something each day."  If you're finding yourself not having trouble with that part of it, it shouldn't be a problem to get some assignments under your belt to raise some cash before you form one.
However, definitely DO NOT do a back to back closing, in your personal name.  You need to ensure you're protected once you start closing on properties.  Trusts are a less expensive option to do business through.
Hope you stay well!
~ Nick






by