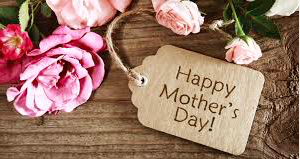 As we prepare to honor our Moms this Sunday (and don't be a slacker and wait 'til the last minute to order flowers — do something nice!), I'd like to take a moment to share just how AAwesome my Mom is.
I don't talk much about my Mom in this space, as she doesn't intersect with the real estate companies often (except, of course, that she gave me life on this Earth and the fact that Edible Arrangements make GREAT closing gifts, ummm, and Mother's Day gifts, too!). Then I started thinking how the lessons I learned from her early on continue to shape me as an entrepreneur and business owner.
Some background — she grew up in a VERY small town in Eastern PA (Scranton!! Remember Dunder Mifflin?? Yes, that town ACTUALLY exists!). When she moved to the "big city" of Boston, even though she had NO aspirations of getting into real estate, her father advised her to buy a 3 family in Jamaica Plain, which she did for a whopping $31,00. And sold it for $108,000 in 1981, using the proceeds to buy our family home in Billerica! Yep, that's right — my Mom got started as a real estate investor long before I was even on the scene!
After meeting my Dad while working at her terrible customer service job where she took all the escalated customer service complaints for the president of New England Telephone, she got married and proceeded to move to the beautiful town of Billerica (aka Somerville with trees). When I was two weeks old, she sold her 3 family in JP, found our family home in Billerica and moved in, quit her job and all this while taking care of me — now that I have experience with a 2-week old, I have an even great sense of respect for her accomplishments. Like, I can't even bring the trash out while he's around.
Fast forward to 2005 and Mom got her first job since I was born at an Edible Arrangements franchise. She called me all excited, "Nick, guess what!! I got a job!! But I told the guy I know how to work a computer so you need to come over quick and teach me how to turn this thing on…"  I knew this would be interesting. The weird coincidence is I was in the market for a franchise and started looking seriously into buying this one.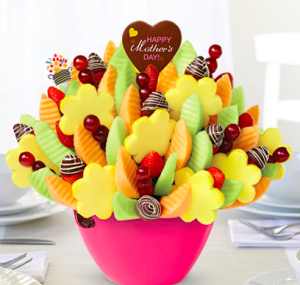 In 2006, with the help of some family members, I surprised her with working out a deal with the owner to purchase the store. That was a special Mother's Day. And since I was still working at Mellon and part-time in real estate, I only got to actively operate the store for a couple months (I could slice pineapples and melons like nobody's business, until the fateful Valentine's Day Knife Cut of 2009 – I still can't feel my middle finger! Comes in handy sometimes…). Especially when my real estate business was picking up, I didn't have time to devote to running the stores. Because of this, I relied on her, which at first, was a terrible idea, given she had little-to-no management experience and promptly gave away half the inventory and hired all her friends. (LOL).
As time went on, one of the best lessons she taught me was "you can ABSOLUTELY teach a 'young' girl new tricks." When she was up against a wall and I was dealing with some personal issues that forced me to be MIA from the books and oversight, she forced herself to track the finances, learn how things were organized, and started to actively manage people — I couldn't believe what I was seeing.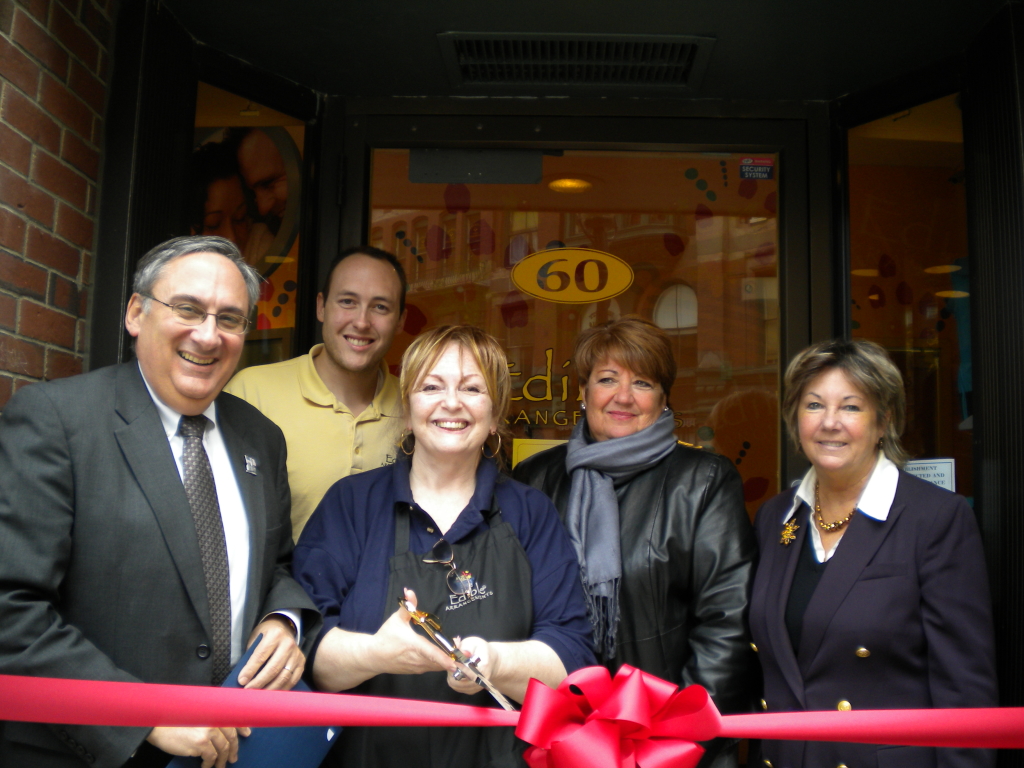 And then I'll never forget that fateful day when I learned my Mom had a fast-moving strain of breast cancer. My world was shaken, and as I took her to chemo appointments and worked with my brother to get her estate in order I was blown away by how amazing she was through the whole ordeal. At chemotherapy, she was made jokes and did her best to keep everyone else's spirits up (including bringing them chocolate strawberries!) – and even while she was at her worst and just holed up at home, she still managed to "de-hoard" (as she put it) room after room, essentially cleaning out the entire house by herself. I don't know how she did it.
And she beat the cancer! Partly because, as she puts it, "Being sick just isn't part of our gene pool." Now she's back in action managing our two Edible Arrangements locations (yes, we've expanded!) stores with her no-longer-newfound managerial, computer and finance skills, and I'm proud to say both stores recently posted sales placing them in the 10 top-producing New England stores, with the Westford location coming in at NUMBER 1! She and her manager accomplished this milestone and I'm still learning from her.
Essentially, I can't believe all she's gone through, and how much she's transformed from all of it. And even though she could now use the excuse of "I'm old, I can stay in a comfort zone if I want," she's plunged forward in the opposite direction and taken on more challenges, more lessons for herself, put herself in tough situations, and has NEVER been more vibrant or more energetic than she is today. I hope I can be HALF as open minded, motivated and full of energy when I'm her age.
But who am I kidding?  I'm her kid.  She had a huge impact on me being the entrepreneur I am today, and she also told me to live life so that I'd never have any "What Ifs?."  She completely supported me when I told her I was quitting my bank job to go into real estate full-time. She was there when I went through my personal challenges, and taught me how to be better and stronger on the other side.  And most recently, she's taught me to raise my kid with these lessons in mind, so he'll grow up to be even more AAwesome than I am — which is a tall order, I know!
; – )
Here are just some of the lessons I learned from Mom:
• MANNERS are NOT a lost art. People remember and respect someone who acts with courtesy and professionalism.
• Bohemian Rhapsody is an incredible song to rock out to in in the car.
• Take LOTS of pictures with people in them — it's the people you'll remember and associate memories with.
• You can make pretty much anything taste good in a Crockpot.
• Animals are awesome.
• And the incentive to earn "bed making coupons" (which excused me from having to make my bed on any particular day) taught me the value of working for what matters to me.
Thanks, Mom. For being so supportive, so strong, and so AAwesome, especially these last 10 years. It's been a hell of a ride. And I'm excited to see what these next 10 years bring.
Oh – and I'll need YOUR help in figuring out the new Samsung Note that just came out. You've WAY surpassed me in that technology.
How about you? What lessons from your Mom have contributed to your success?
Keep calm and love your Mom!






by