…And a new name. And a REAL office.
That's right. It's one of the biggest moves for us here at AA Real Estate, and we're excited to share the news with you. All these changes will allow us to have quicker response rates, have a better and more efficient team, do more DEALS, service our current and future investors better, and most importantly… we may even have a central spot for meeting people—aside from every Panera and Starbucks under the sun (my international offices).
The changes are detailed below:
1. We are going through an identity crisis, and are changing our name!
Well, maybe not a crisis. Many of you know we operate through many entities. In fact, our organizational chart can be seen here: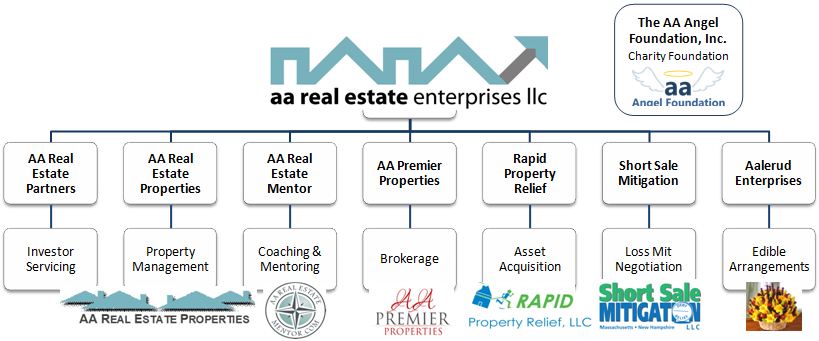 Everything stays exactly the same, except you may start seeing us identify ourselves as The "AA Real Estate Group", which shall encompass all the entities we handle. Are you excited? I am. I think it's definitely more professional rather than "choosing the appropriate one out of the hat at the right time." It's also a bit sexy. Professionally sexy, that is.
2. We are officially going to be moving to a REAL OFFICE, as of August 1, 2011!
Yes, this is a bittersweet thing. We've made so many friends with our baristas over the years. We'd like to thank especially the Chelmsford, Burlington and Woburn Panera Breads, and the Chelmsford, Billerica, Wilmington & Haverhill Starbucks for allowing us to pay our rent in coffee and lunches for the past few years. Don't worry – I promise to still visit!
Our new address beginning August 1 is 105 Main Street, in Stoneham, MA. It ain't the Taj Mahal, but still is a big step for us. We're definitely looking forward to the changes that are awaiting. (Of course, this is until we land that Taj Mahal rehab deal
3. We're so VERY happy to welcome our newest AARE Group member, Allison Chamberlain, to the team!!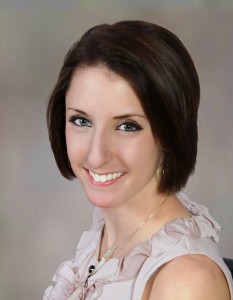 Ms. Alli is a recent graduate from Keene State College with an architectural degree, and has grown up in the midst of the real estate and development industry. She is an avid runner originally from Scarborough, Maine, but now residing in Manchester New Hampshire. So far she has been acclimating well (meaning she hasn't run screaming after seeing all that we do). She'll be primarily focused on office marketing, being a point of contact for the AA Premier Properties agents, and will help with general office tasks, phone & e-mail follow up, and a few other things we can get her into before the year is up. You'll probably be seeing some correspondence from her and maybe see her at a few networking events, so be sure to help welcome her into the world of real estate when you do.
Ms. Alli, you're a welcome member of the team, and we're so happy to have you with us.
Feel free to celebrate our successes with us as the business progresses into its next chapter—for we still are the #1 place for rehab deals, short sales, investor knowledge and private money sourcing.
Welcome to the NEW AA Real Estate Group. Bringing real estate investing to the next level.
Happy investing,
Nick "AA" Aalerud






by