Look out — there's an octopus on your table! Oh, wait — my mistake. It's just your Thanksgiving Cthurkey — so sorry. Yes, that's right. This year the Turducken has been replaced by the Cthurkey — an octopus-stuffed turkey with crab legs. While I'm sure it's tasty, it looks like something out of 20,000 Leagues Under the Sea to me!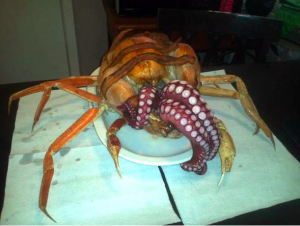 So the first thing I'll share being grateful for is that this isn't on my table!
But seriously now — as always, we at AA Real Estate Group thank you for being one of our valued contacts. To our wonderful investors, wholesalers, birddogs, private lenders, coaching clients, real estate agents (both AA Premier Properties and all the others we work with!), attorneys, and home sellers that we've worked with past, present and future, we wish you a completely restful and thankful holiday.
And don't do what the pilgrims did AFTER that holiday — you know, the killing for land and stuff. That isn't what the holiday is supposed to remember. Though, if you do decide to go with the Cthurkey, you may want to consider the piecaken for dessert!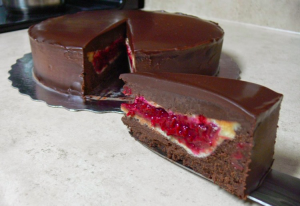 So thankful to work with you all, even if we don't talk much — and thanks for reading!
~ Nick, Therese, Lisa and the AA Real Estate Team






by