So what happens when you've got 9 – literally, NINE – deals above your head, like spinning plates, that even after 6 months just won't CLOSE??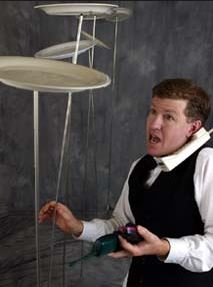 We've had a slow Summer and Fall season, with a lot of deals coming in from our agent relationships and wholesaler students… but since we're in the business of solving real estate problems, not one of them was an easy CLOSE.  Short Sales, Reverse Mortgage Short Sales, Medicaid Approvals needed, Probate, and one that needs all three (Medicaid Approval, Short Sale Approval, AND Probate Approval.)  Geesh.
And on a side note – have you ever had the pleasure of getting the Federal Government to SIGN OFF on a house purchase?  It's not fun.  And no one wants the responsibility of being the signer – so it sits in limbo.  For months.  Double geesh.
In ANY case – so what would YOU do?  Well – you go to the CAPE of course!
Recently a contractor partner of mine was facing similar challenges of finding and closing good deals up here.  So, since he spends 6 months out of the year on the Cape anyway, he began looking for opportunities out there.
I was confused at first.  "The Cape?  Isn't that the edge of the world?  But I know they have good clam chowda."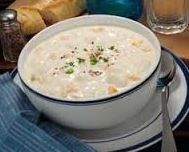 Before I could do a project with him down there, I had to do some of the necessary due diligence – and to do that, you need a solid TEAM.
My partner already had a couple real estate agent contacts in that area, so I first planned to drive down and meet them and grill them on the area, absorption rates, price points, finishes buyers like, and our target market.  Get this – did you know that buyers on the Cape want WORKING septic systems??  Pffft.  What a load of crap.  (See what I did there?)
To get there, I had a stroke of genius to couple it with a meeting I had in Norton, MA.  Since I had been to Bourne a bunch of times, I figured an hour from Norton was plenty of time to get there (my meeting was in Orleans).  The architect I was meeting with thought I was all set, too.  I was all set – until I plugged it into my GPS.  Did anyone ELSE know there was LAND beyond Sandwich, MA?  I thought that was the middle of the Atlantic.
So the necessary team members needed are:
1.  Solid RE agents, who know the market and can show good numbers.  A solid marketing plan was required, as well as seeing absorption rates by town, so we knew where we wanted to look.
2.  Sub-contractors & Laborers (my partner has this one covered)
3.  RE Attorney (good thing mine LOVES to drive and spend hours in traffic!)
Other people who were good to meet and establish a relationship with were the building officials at the town hall, the local dumpster suppliers, and a couple other builders down there, so we knew our competition – and who we could possible work with, too.
So after about a month of searching a few target towns down there, with the help of our team, we selected this beauty in Orleans, MA:
This was an estate sale, where a son inherited the house after his Mom passed away.  And do you remember Rule No 1 from our Rehab Chronicles ?  Well – all I'll tell you is that there was still cheese left in the fridge, that had expired in 2012.
We have some big plans for this one.  Located in "Old King's" District (fancy way of saying it's a historical home), it currently is a single level ranch with a newer attached 2-car garage.  3 small bedrooms and a semi-finished basement.  We're going to be adding a 2nd floor on to this one, relocating the existing basement stairwell to another "out of the way" place, so as to open up the expansive kitchen / living area into an open concept.
By adding the second floor, we'll move 3 bedrooms and a full bath up there, keeping a master bed / bath suite on the first floor, and now it's a 4/2.5/2 car "colonial-like" home with a much more usable floorplan.  We'll obviously be replacing the roof, which is a shame – as it's currently a newer roof with 30-year architectural shingles on it.  I asked the guys if we could try and carefully take up each shingle to save and put on the new roof, kind of like saving postage stamps.  I was met with a blank gaze.  (This was a joke, people.)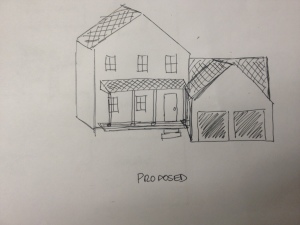 The biggest delay we'll face is having to go before Old King's Highway Commission so they can approve the new 2nd floor, and also approve the look of the house (roofing materials, siding, windows, colors, etc).  So we'll have to ensure not to put our standard flourescent yellow siding and blacklights on the exterior to highlight the pink gutters.  If anyone has any better ideas, feel free to submit them!
All in all, with all our work verifying comparables, testing out the team, and learning the building inspections & approvals process inside and out, I'm confident this should be a solid project… and if enough people will go, perhaps the next site of our Rocking Rehab Rager party next Spring ??
Stay tuned to the blog and our YouTube channel for updates.
So now that we're on the Cape – I guess next is… the Jersey Highway!  I heard it's lovely this time of year.






by