First, I've finally achieved one of my most closely-held goals that I had just about given up on. For years, I've been cursed where I could never get a project closer than 30 minutes from my office or home. I'm happy to report the curse is lifted and I now have a rehab project within minutes of my office in Woburn! The odometer in my car will appreciate the rest!!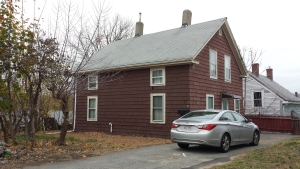 Second, this deal is the proverbial exception that proves the rule about how I never find deals on MLS. AND it highlights the value of creative thinking and good negotiation skills. This property followed a circuitous path to our open arms, so let's start at the beginning. It started out as an estate sale listed on MLS at $259,000 and the seller had a buyer lined up. While the seller worked through the probate process, the buyer backed out, leaving the seller stuck and just wanting out. The seller assessed their options, recognized the work the property needed and dropped the price to the point that a third party — a future wholesaler (but I didn't know that yet) — got it under agreement for $160,000. The wholesaler then blasted this deal out to his/her database, and for some odd reason I wasn't on the list. The good news is that one of my AAwesome AA Premier Properties Agents IS on the list, and he reached out to me with it, and worked a co-wholesale deal with the original wholesaler so they would both get paid if I bought the deal.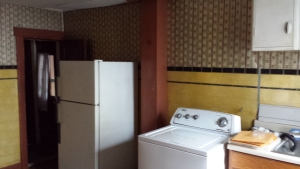 Upon inspection, the property had two major issues — 1. a terrible 2-story floor plan with no flow and small rooms, and 2. a vacant lot across the street that has become the neighborhood dumping ground/eyesore — and it was unclear who owns the lot and whether it will be developed in the near future. With what we wanted to do to the house, our rehab budget was more than either of the wholesalers' numbers by about $50K due to estimated work on structural issues (including an exterior breezeway that was literally falling off the house), complete new systems to help with the floorplan (HVAC, plumbing, and electrical), and major bath and floor plan upgrades that we felt this house needed to meet our standards for residential resale.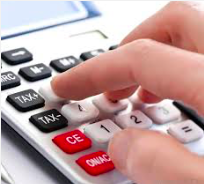 Our offer had to be lowered based on the extra rehab costs identified in our analysis, so we couldn't go above an offer of $135,000 (the wholesalers only accounted for a $30,000 rehab budget). Our investor agent was absolutely brilliant in getting the deal re-negotiated to meet AARE's maximum offer. The sellers agreed to the lower price if we could close in seven days, which thankfully, we could. I'm super excited to have an interesting rehab in the pipeline, particularly since it's just down the street from my office!
This deal offers a couple good learning points for investors:
1. Our investor agent had a strong network in place with an active buyer (*ahem* ME / AARE!) when this deal came along and he connected the two, just like a matchmaker — a deal with no buyer meets a buyer with no deal (Well, actually we already had five deals going, but we were happily able to take on a sixth!).
2. Negotiation skills are paramount. One of the toughest things as an investor is when you have a property under agreement at a certain price and then your rehabber buyer / developer runs the numbers and still comes in lower. At that point, how good are your negotiating skills? These co-wholesalers were able to make it work and get the deal done.
3. And sometimes deals come through MLS, as long as you're patient! (THOUGH NOT REALLY! Unless you're an incredible negotiator, focus on off-MLS deals, you "seminar-taker wholesalers!" <— with all due respect, of course. : -)
A big thank you and congratulations to the wholesaler who made this happen — deal #158 for The AARE Group!
Keep calm and rehab on!






by