Welp.  Spring came and went.  Then summer.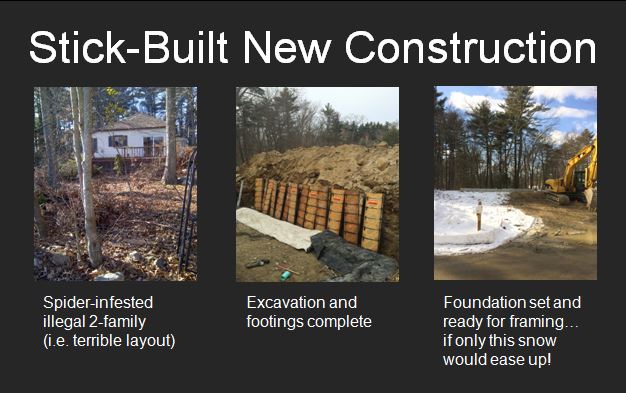 We're happy to report construction is complete and the house is on the market!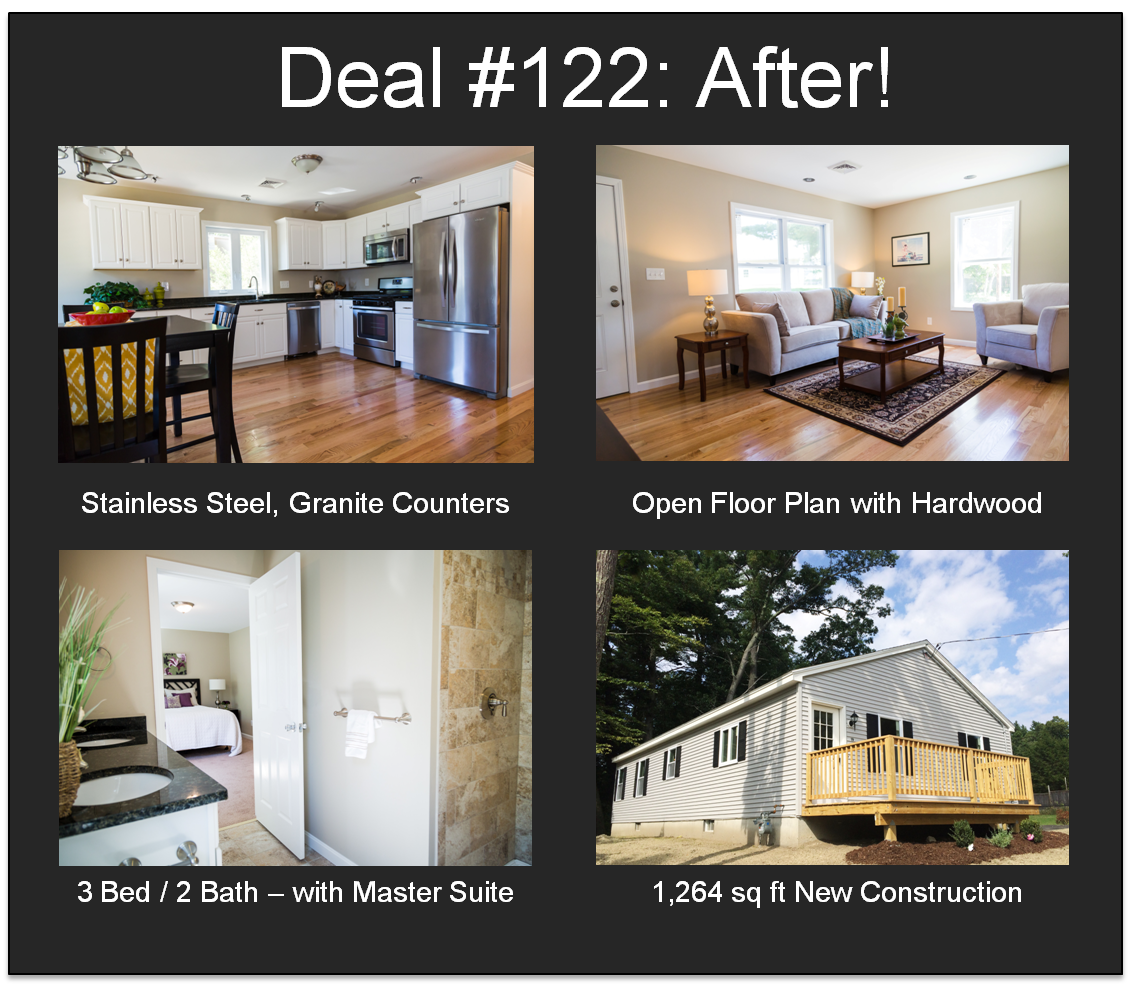 However, I'm still trying to wrap my brain around why this project took so darn long!  Let's break it down, shall we?
1.  We originally intended to rehab the house–not to build new
Most of the houses surrounding the lake are cottages which have been added on to over the years.  This was no exception.  The roof line and floor plan were so disjointed, it took a small committee (me, Nick, our hard money lender, 3 different contractors) to figure out the most cost-effective and aesthetically sensible solution.
Even still, there were serious safety issues.  The building inspector said something to the effect, "Sure, you can rehab it, but I'm going to need stamped plans from engineers and architects for every step of the way."  ($$$$)
With the numbers side by side, it turned out that new construction would only cost a few grand more than rehabbing.  Plus, we'd get a jump in resale price for having a higher quality product out on the market.  The only variable left was holding cost…
2.  The building permit process is extremely slow in this particular town
Our second new construction house confirms that Tyngsborough really makes you work for it.  Everyone at the town is friendly, but it doesn't make the process any quicker.  We purposely built within the existing footprint as to avoid waiting around for a variance we might not get, hoping it might save time.  It didn't.
3.   Our GC lived one hour away from the project
With many contractors getting business from higher ticket retail jobs lately, it's been a struggle for flippers to find investor-priced GCs.  We luckily found one with experience in stick-built construction to work with us.  The catch?  He lives an hour away in NH and some of his subs either turned down the job in the first place or dragged their feet, favoring closer work over this project.  This resulted in scrambling to fill in new sub-contractors, and hold-up after hold-up on anything and everything.
The other thing to bear in mind: when a General Contractor has special investor-pricing, it's because of good relationships with his sub-contractors.  For example, finding a new landscaper is easy, but finding one to honor relationship-pricing for a GC they don't know is difficult and time consuming.  The landscaping cost will most likely be more than budgeted, eating into either the GC's or investor's profit.
Lessons to be learned
As always, we learn something from each project.  Some lessons are new, some are ugly reminders of what we already know from previous projects.
Holding costs will make or break a deal.

Town inspectors and committees have no incentive to move at a pace other than "We'll get to it when we get to it."

Just because a GC agrees to do a project one hour away from him, doesn't mean his subs and pricing will follow.






by