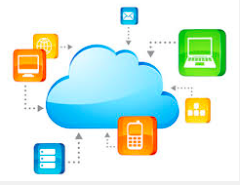 I find people getting started in real estate investing are often so focused on the details and fine points of real estate and hunting for their first deal that they skip right over the steps necessary to create a firm foundation for their business. I know these steps can seem tedious, especially if you're raring to get out and start breaking into meth labs, but trust me — they will pay dividends for years to come and you'll thank me later.
In fact, Chapter 2 of 
The Complete Dealflow System
 is entitled "Business Set-up & Preparation" and walks through the five steps I recommend to establish your business and systems and procedures that will provide you with the best start possible. Here's an excerpt to get you started:
Step 1:   Set up a Contact Database & Create Categories
If your network is your vital component, your contact database is how you maintain, organize, and grow your relationships.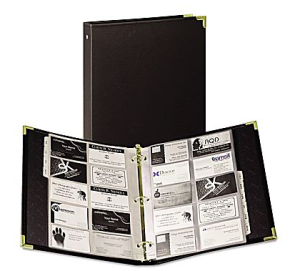 You need a place to organize your contacts and business cards in a way that is very organized and easy to access.  I cringe when I see a binder of cards tucked away in sleeves a person bought at Staples. If that is your system, please get rid of it. It will completely hinder the way you do business.
The transparent sleeves business card page, and the three-ring binder are the low-tech solution for what to do with all those business cards. This is a start if you only have a handful of cards to sift  through — at least you have them all in one location. Once you start networking heavily, this system becomes ineffective. The biggest problem is that they are usually "organized" only by the chronological order in which you receive them, making retrieval difficult.
Qualities of a Good Contact Database
A system organizes the connections you make through networking, and as you pick up contacts along the way. This is also called your Sphere of Influence, or "SOI."
A good Contact Database allows you to:
Quickly retrieve a person's information
Target certain types of buyers based on their criteria
Begin a Private  Lender  Database to help you raise money down the road (if you are going this route)
Quickly reach out  to birddogs. Birddogs  are anyone you recruited to help you find deals, motivated sellers, and distressed  properties. (More on recruiting birddogs in Chapter 4)
Quickly reach out to other deal sources, where you can bring in more leads for your follow up & analysis.
Most importantly, a good contact database is intuitive to how you work and think. A program that is user-friendly for one person might be confusing or annoying for you to use.
List of Contact Management Databases:
Outlook
Google Contacts/ Gmail
MyMailList Deluxe
Realflow
The 360 Investor
iContact
Cardscan (automatically syncs to Outlook)
Open Road (need to pay)
Microsoft Excel / Spreadsheet Program
DECIDE, COMMIT and PURCHASE an appropriate Contact Database that can fit your needs.
TIP:    Do  NOT  GET  discouraged  if  you're  not  a  techie –  the directions that come with these things now are so  simple, even I can understand them. Take some time (but no more than 1 hour) learning how to use your new software, as this is a KEY to building your business.
Buyer Criteria – Segment Your List
After your business set up, building your buyers list – and then QUALIFYING them — is your next step. Your new contact  management system is a great way to organize those leads, and any leads you bring in or make through your network. When  you do have a deal, all it takes is selecting the right category to blast it out to people looking for, say, a single family rehab, north of Boston.
CREATE  CATEGORIES  in  your  Contact  Database:    To assist you in organizing everything, here are some examples of how to categorize your contact database:
Buyer – Investor Prospect
Buyer – SFH — Northern MA *
Buyer – Multi — 1 to 4
Buyer — Multi – 5 +
Lender – Private & Hard Money
Lender — Private Prospect
Lender – Conventional
Buyer — L / O **
Buyer – Retail Prospect
Buyer – Retail
Attorney
Contractor
Agent – REO & Distressed
Agent
Lender –Mortgage
CPA / Accountant
*SFH: Single Family Home
**L/O: Lease Option
Q:  Why distinguish between 1-4 Unit Multis, and 5-unit + Multis?
A:    There  are  different  types  of  financing  for  1  to  4  units  versus  buildings  with  5  units  and up.    Some  of  your  buyers    (be  they  retail  or  investor-buyers) may  use  conventional financing, and anything over 4 units is considered a commercial loan.  Check with your local mortgage  broker  for  the  accurate  classification… and make  a  connection  for  your  power team while you're at it!
Looking Ahead
While you are looking for the best Contact Database to fit your needs, working habits, and personality, find one that is compatible with a reminder calendar. The best is if you can find one that is able to "time activate" your tasks and other reminders, even your marketing calendar & follow-up schedule if you think you can put it all in one place.
Time activation:
Find one that literally pops up reminders for tasks (Google/Outlook)
Even better if you can sync it with your phone!
We'll talk more about calendars that time active your tasks in Chapter 4. For now, keep in mind when you are considering programs.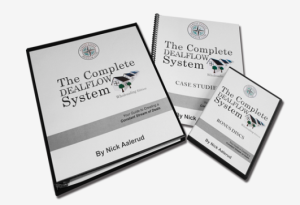 For my recommendations and further details on steps 2 – 5, you'll have to just
buy the system
! Just kidding!  Although it's not a bad idea… especially since I built it to pay you up to TEN TIMES the purchase price when you sell me your first wholesale deal, if you're based in MA & NH!
What have you found to manage your contacts? What do you like or not like about it? I'm always looking for the latest tech solution!






by