The real estate business is often feast or famine.  Boy, was this past winter a famine!  Like with any business, it's important to stay focused on clear, set goals and be able to communicate exactly the types of properties we are looking to purchase, however, when the REOs dried up, we had to switch gears a bit. Low inventory caused us to widen our buying criteria.  One such criterion is more than 1 bathroom—or at least enough extra square footage to add another half-bath.  So, when this 1,000 sqft ranch came across our plate through an agent relationship, we had to throw our knee-jerk criteria out the window.
Besides… How on earth could we resist this kitchen!?!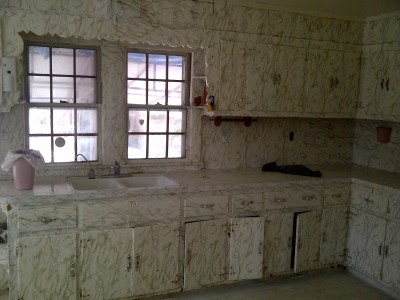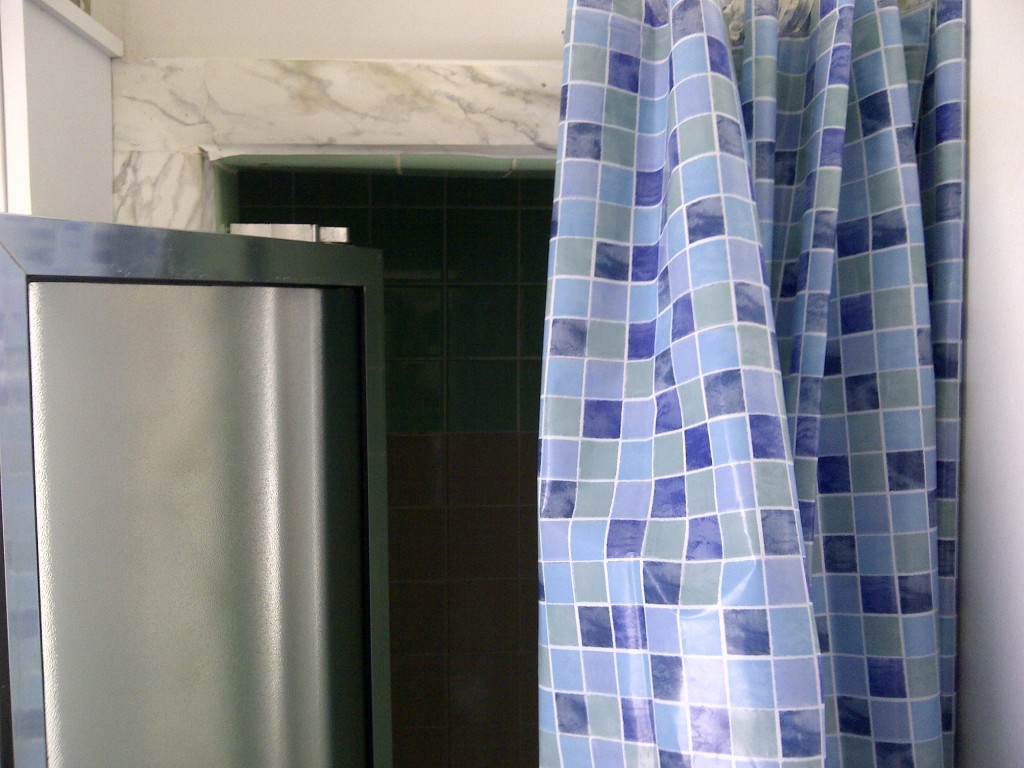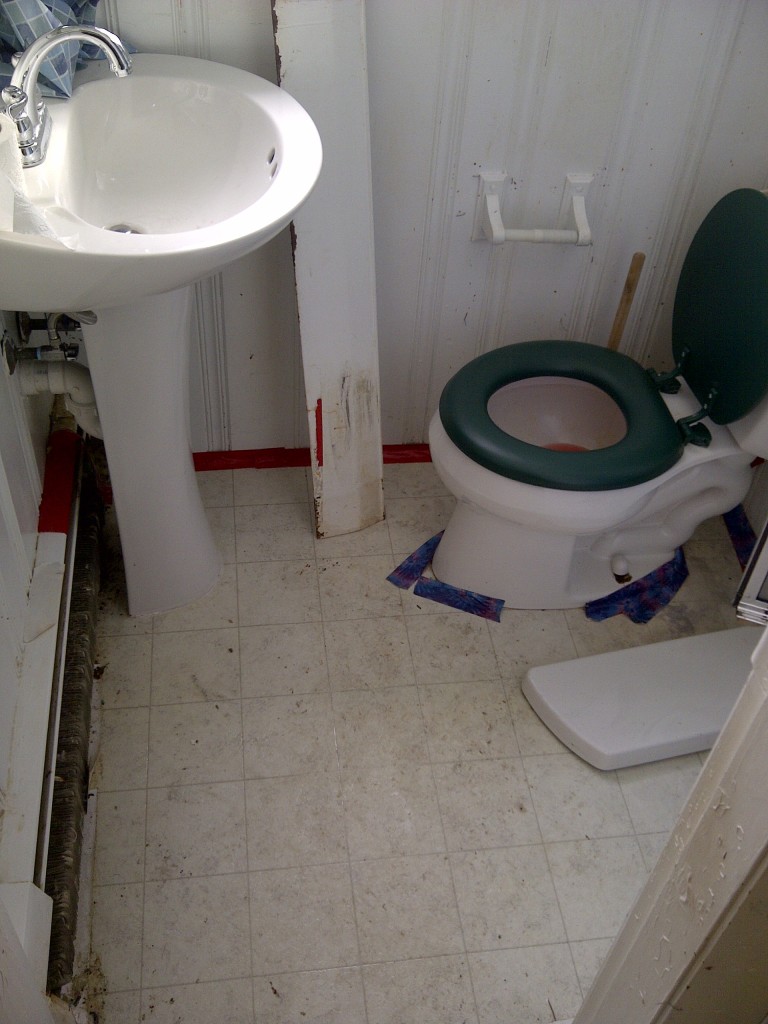 Solution: Expand the entire bathroom to fit a tub where the shower stall and toilet were located, taking space from the closet and moving the hallway over.  This extra framing is an added cost, but well worth it!  Now, the bathroom no longer feels confined.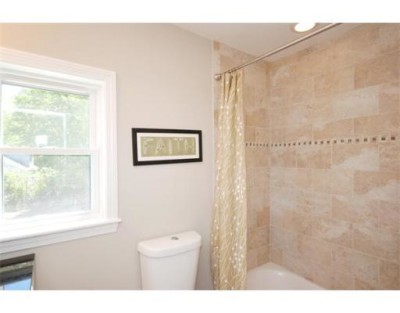 Issue #2: It's a small house.  We weren't going to add on, so our goal was to make the house feel larger without actually making it so, by maximizing every inch.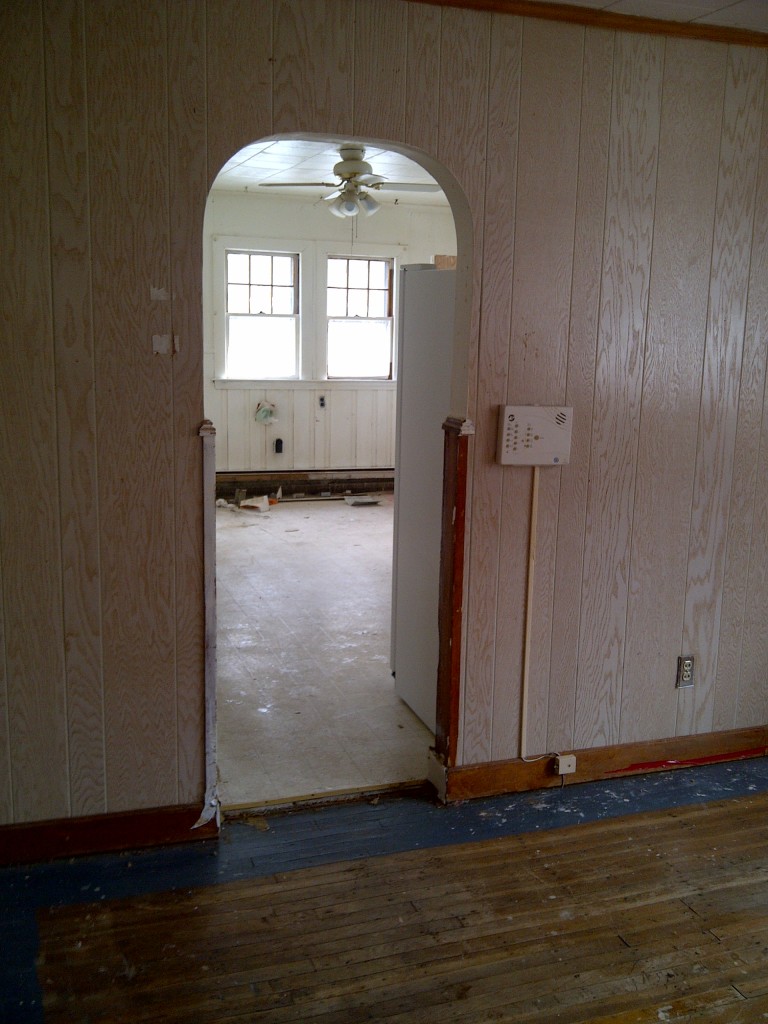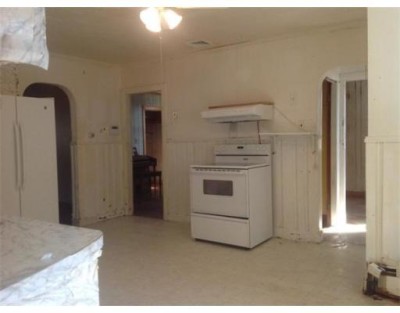 Solutions: Open up walls, install white kitchen cabinets, and hardwood flooring throughout. We could have put tile in the kitchen, since this particular price point doesn't require hardwood. We chose to use the same flooring throughout to create a seamless open space. Imagine that picture below with half tile, half hardwood, and dark cabinets. I'm not sure we could have gotten away with a peninsula and an island in such a dark, choppy space. Instead, it's bright and spacious.
Also, we took special care to ensure the wall color, tiles, flooring, etc. all complemented each other down to the undertones. Many builders carelessly choose finish items without thinking of the overall look and feel. The difference is subtle, but it's essentially what people are describing when they say a space "looks off." When everything "goes" together, the space feels complete. It's something you don't notice until it's wrong and in Fuller Rd, we didn't have the room for any missteps (literally and figuratively).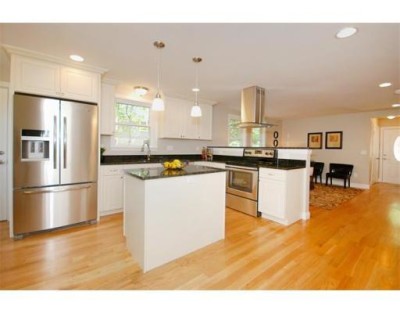 Issue #3: There was no direct access to the basement from inside the house. We knew we needed a staircase; it was just a matter of where to put it. You're probably wondering, "I thought you were trying to make the house bigger—why take away valuable living area?" Well, with the laundry hook-up in the basement, you'd have to walk around outside to the backyard and go down through an exterior door. That just won't fly in New England's weather. Though a staircase was not a requirement, not having one would continuously be mentioned in the showing feedback as an annoying feature.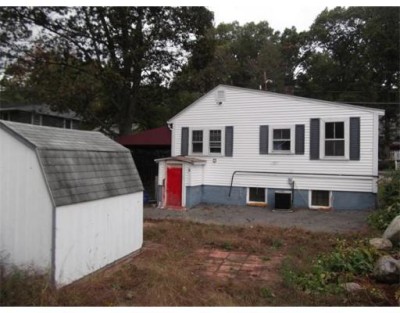 Solution: Build a spiral staircase in the existing mudroom. It's not ideal, but there really wasn't much else we could do. Installing a normal staircase would have interfered with some electrical and plumbing work as well as the location of the front door and the size of the master bedroom—all extremely costly and, frankly, not worth it.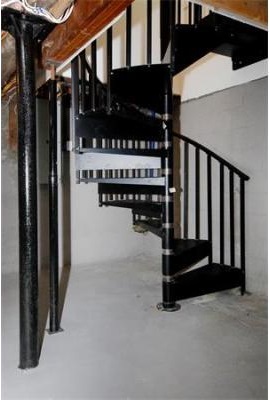 From a project management perspective, a late window order and permitting the spiral staircase caused serious delays. Our guys had to spend a couple late nights wrapping it up even with an extension. All in all, we're thrilled with how this property turned out and hopefully the buyers out there will be too!






by