TURDUCKEN!!!  No, wait.  That's not a real bird.  Ah, but it IS! 

Google it

, and ENJOY it… it's divine.
(I COULD have started by, "well, it's that time of year again for…", but I decided to play it differently.  Nice six!)
At Thanksgiving, everyone gathers around to remember how grateful we are to our families, friends, babysitting neighbors, contractors who are working hard to pull ourselves out of a $30K change-order… (Okay, maybe not everyone has that problem.)  It's my turn to once again remember all the wonderful people I've come into contact with over the past few years.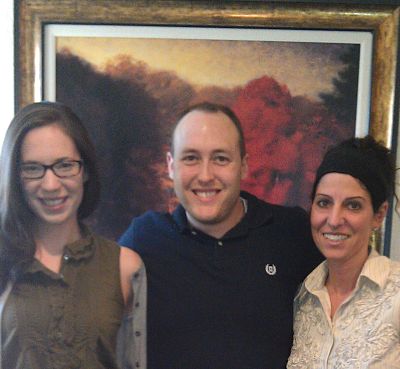 Everyone has challenges in their lives, and I won't complain about mine (any more).  This year has proven to be one of the best for me, with all the tremendous changes I've gone through.  We opened an office, filled our whole investment subscription amount, ran 4 Wholesale Workshops this year in 3 states, began an Accountability Group, brought on more staff and another team member for the office, started an annual sky-diving for charity event, brought on 2 more contractor crews, began investing in 2 more states, and grew our short sale business by around 500% (still with obtaining approvals every step of the way!), and all the meanwhile kept buying, fixing & selling houses… we even hit REHAB #100 back in May, in Newburyport, MA!
We may not talk all the time, and you may even forget how we met, though you continue to get these e-mails, and I appreciate you taking the time to read them.  If you're receiving this, it means that you have had a direct impact on the way I do business and in how I conduct myself as a business person.  THANK YOU for the moment we have shared in the past, or continue to share.  How THANKFUL am I, to have had YOU to support us and be in our network of bright-minded, positive-attitude & successful individuals from all different businesses & backgrounds, that we can call upon to help sort through a problem, to help YOU sort through problems in your business, to help a friend of yours out who may be facing a tough situation with their lender, or in any other way.
So that's my (Nick's) sappy thought of this year – being thankful for having met you, no matter how quick, no matter what the circumstances, and no matter if we ever have or will do business – it's about the connection.  The relationship, NOT the business.
I hope you have a wonderful, healthy (to a point) Thanksgiving to be shared with YOUR family and friends.
Oh – and don't forget the Edible Arrangement for your appetizer platter!  🙂  My Mom (Jan) and the rest are there to serve at both the Westford & Lowell store locations in MA.
~ Nick
From Julia and Renee
Oh ya, and, Julia is very thankful for working at the Taj Mahal office and attending the approximately 60+ REIA Meetings (not an exaggeration) and other Networking Groups where we have met most of you fine people.
And Renee is thankful that most retail stores will be opening at 12:01 AM on Black Friday.






by