A boring financial post!  It's been quite a long time since I posted about these, but I've been getting a bunch more inquiries, so I figured answering through a blog is the best solution.
Had your eye on real estate investing or lending opportunities, but don't have ready cash on hand? Been looking at your IRA statements, wishing your investments were growing more quickly? And how are these two questions even connected, anyway?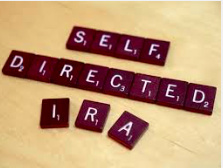 So glad you asked! One of the best-kept secrets in the world of financial management is the self-directed IRA (or SD-IRA). Just what is a SD-IRA? Like, a REAL ONE, not the kind that Fidelity tells you is a self-directed, where you can "self direct" your funds to even MORE mutual funds, stocks and bonds. A SD-IRA is an IRA that offers the investor the chance to control and diversify their investments in items besides the stock market, including:
Secured / Unsecured Notes & Mortgages
Business Partnerships, LLCs
Residential and Commercial Real Estate
Private Stock Offerings & Private Placements
Judgments & Structured Settlements
They operate under the standard IRS rules applicable to all IRAs and any kind of real estate qualifies as an eligible investment. And they can operate in any of the various forms of IRAs available, including traditional, Roth, SEP, SIMPLE Business IRA, or an individual 401(k).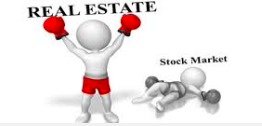 Wondering why you haven't heard about SD-IRAs from your financial advisor? Most likely because there is no financial incentive for him/her to tell you about them. In fact, many unscrupulous advisors will have you continue to risk your money in the stock market based on the companies who incentivize them to do so, while they enjoy the commissions and fees they get paid from YOUR accounts, regardless of whether the market goes up or down.
That said, what CAN you do within a "true" SD-IRA? The first thing to do is to determine your investment goals and the level of involvement you are most comfortable with, ranging from hands-on wholesaling or rehabbing properties for resale to buy and hold units with positive cash flow and private lending, where you act as the bank with your IRA receiving the interest payments. And, as with all IRAs, your investment grows tax-free (in a Roth) or tax-deferred.
Real estate investors using their SD-IRA can begin in a number of different ways — private lending, note buying and selling, assigning contracts for a "wholesale fee," residential or commercial buy and hold strategies, and many more. These types of real estate investments allow you the ability to control and limit variables, in ways REITs (Real Estate Investment Trusts) cannot. Holding rentals for cash flow (hiring good property management is essential here), private lending, and rehabbing also tend to give much better returns than a REIT.  One caveat is that transactions must be at arms-length from your personal business, so be sure to read the requirements carefully and make the appropriate arrangements (i.e. hire a property manager, project manager, etc.).
Got an IRA and want to get started? First you'll need to roll over your existing IRA (without penalty) into a qualified SD-IRA. Once your funds are in the SD-IRA, then you can start investing.
Not sure where to start? Or overwhelmed just thinking about the paperwork required? Fear not — we've been working with SD-IRAs since 2005 and can guide you through and assist you with the process. Our pipeline of deals is full and we're actively looking for new partners.  Watch my guest appearance on this webinar hosted by Entrust —one of the SD-IRA companies I work with (and while we put this together in 2012, the information is still relevant), or contact us to learn more….
Keep calm and invest on.






by