In the last blog post, you learned how to conservatively do a Quick & Dirty Rehab Estimate in under 10 minutes. This gives you an idea of the rehab so you can put in an offer.
Once your offer has been accepted, the next step is a detailed scope of work on the property.
When done correctly, the scope should take 45 minutes to 2 hours. It includes measurements of all the rooms, floor plans if necessary, and detailing what you want done to the house, room by room.
Refine your costs for materials
Research what the estimated price per square foot is on different items in your area, including hardwood flooring, vinyl, carpet, and granite (installed). This way, your overall cosmetic budget that you had prior, will turn into real line items for your contractor.
For instance, in my area, I know I can install prefinished hardwood flooring for around $7/sq ft. I measure the rooms I want, and poof – there is my hardwood flooring budget. You should end up with budget numbers for all of the following items (make sure you don't miss any!):
EXTERIOR
Roof
Chimney / Flashing
Gutters & Downspouts
Siding (includes window raising)
Ext Paint
Windows
Rot Repair / Outside Trim
Exterior Doors
Bulkhead
Fencing
Tree Removal
Landscaping
Garage Work
Paving
Decks / Porches
Shutters
STRUCTURAL
Supports & Columns
Engineering / Inspections Plans
Leveling Floors
Tearing out Walls / Enlarging doorways
SYSTEMS
Permits
Dumpsters / Demo
HVAC (inc furnace, ductwork, A/C)
Plumbing (Inc boiler, HW tank)
Electrical
INTERIOR
Kitchen
Full Bath
Master Bath
1/2 Bath
Framing
Insulation
Drywall / Plastering
Int Paint
Finish Trim & Int Doors
Door & Cab Hardware
Plumbing Fixtures
Electrical Fixtures & Devices
Carpet
Tile
Hardwood Flooring – Repair / Refinish / Install
Vinyl Flooring
CONTINGENCY
Appliance
Misc
What if you have no idea how much to price some of these things? Where do you get these prices? Your local Home Depot or Lowes will have installed pricing available when you do an estimate, but I've found they are more expensive and do a worse job than my crews can.  It's still a good reference point for you to start with. The best tip you can have is to get a good contractor on your team that can help you learn as you go, and who knows his or her pricing.
If you need some more help, or are in the Boston area and don't want to re-invent the wheel, you can also come to one of our Rehab Road Trips, where you get all our numbers that we use and learn both how to do the Quick & Dirty strategy, and the full blown scope of work on 3 ugly properties in the area – with any luck, we might even get a meth lab. Come check it out.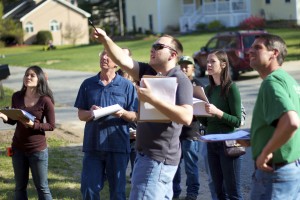 Hope these lists and this strategy helps get you even a tad bit more confident in making or structuring your offers – the biggest advice you can get is, to just Shut Up and DO IT!
Happy Investing,
~ Nick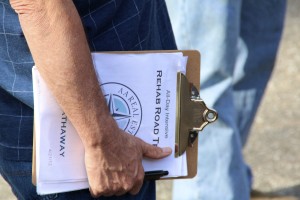 If you want even more instructions on how to sharpen your rehab estimates, while significantly cutting down the time it takes, join me on November 10th for a full day of intense rehab analysis.  This workshop is limited to only 12 people, so sign up ASAP!






by