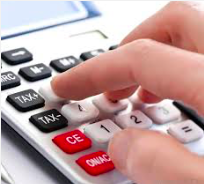 Being back on the hunt for rehab and wholesale deals reminds me all over again how vital it is for investors to be able to estimate and run the numbers on a deal quickly to determine the highest, best offer while keeping within reasonable profit margins. I recently saw this at work on two lots in Acton AARE now has under agreement. After getting a tip from a colleague, I drove by the properties, ran my quick and dirty estimate and submitted an offer, which was accepted. Great news! Though no one was more shocked than I was, since the offer was substantially lower than what we knew the sellers wanted — I think showing them a breakdown of all our costs helped them understand why we were offering what we were.  Take that tip with you, if it helps on YOUR next offer.
Then I met with my contractors for an inspection and to complete a more detailed rehab estimate — and we were FINALLY able to get in to the second house, which was locked up before.
Long story short, this is when we discovered we hadn't budgeted nearly enough for the rehab costs. The new house had asbestos and structural issues we didn't count on. Since our offer was contingent on access to the second house and "confirming construction estimates," I was able to  adjust my offer to reflect these new costs and and re-submitted it. After some negotiation back and forth, it was approved.
It's great to have some new deals in the pipeline AND it's even better to have them at the right price that places us in the best possible position to successfully rehab or wholesale the properties and make money for our company and our private lenders. Jumping at a deal that's over-priced or at a price that doesn't account for all of the potential rehab costs is one of the most common mistakes I see among new investors. This post reviews both the quick and dirty rehab estimate checklist as well as a detailed estimate, and it's as relevant today as it was when I first posted it.
Investors, don't be afraid to submit an offer that may seem appallingly low. In fact, if the seller isn't insulted by my offer, then I figure it isn't low enough! Just kidding — kinda. To provide some context, when we were in full acquisitions mode two months ago, I submitted 28 offers in a month's time and had 2 accepted, which is just about right (Actually, that's a higher success rate than normal!). Keep in mind, getting the property under contract isn't a "win" for you if the price you paid doesn't leave you enough room to make the needed updates and repairs, price it to sell and still turn a profit. So be patient, and stick to your numbers. Refer to these previous posts to learn how to analyze deals to keep you safe, once you have your rehab costs to include in the formula.







by