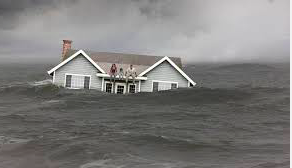 Are you finding that more sellers calling you are under water in their homes? If so, it's not surprising, as according to recent statistics foreclosure petitions have increased year over year for 22 straight months. Both auctions and foreclosure deeds were up in December and for 2015 overall. Our agent and colleague Shaun Reilly did a great report on it.
One way to help these sellers is to share this video on what qualifies as an acceptable hardship for a short sale in Massachusetts. My partner Maryann Little offers updates and information like this on a regular basis. We've been doing short sales for over 7 years, and while we've always been busy, things are picking up more than ever before.
Finding the property is just the first step in putting together a deal — solving whatever dilemmas the homeowner is facing is what makes the deal ultimately work. Please let us know if we can assist with any thorny pre-foreclosure issues.
Keep calm and rehab on.






by