A heartfelt thank you to those who wrote in, were interviewed and nominated me for this award! We have the certificate proudly framed in our office, and are reminded every time we see it of all the wonderful people in our network we've come to know and associate with over the past 6 years.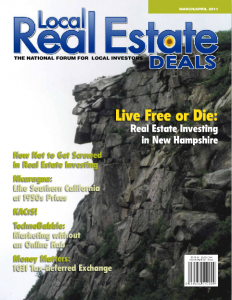 You all are wonderful to take your valuable time to ultimately remind me again how much I love this business.
The business is not so much about sticks & bricks, as it is about PEOPLE. I'm honored to have you all in my network, and I look forward to assisting you, learning from you and doing deals with you, both now and in the future!
Happy Investing,
Nick Aalerud
P.S. Read the March/April issue here






by