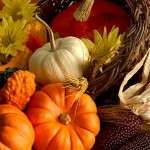 I spelled "Grateful" wrong in my 7th grade spelling bee, so I triple checked that.  G-R-E-A-T-F-U-L.  As a champion speller, I NEVER forgave myself.  Anyways..
It was only a short 5 years ago when I was just starting out in real estate.  I didn't know anyone, and had barely any clue what I was doing – or where my life was leading me to go.
I had a conversation this afternoon with an inspirational student of mine.  This man has gone through life challenges most aren't able to get through.   He saw the finish line, and is now pushing through to treat his business life as well as he succeeded in his personal life.  It was great to see.
He shared a great thought today while we were eating lunch.  At the very moment you make a choice… in your personal, professional, or spiritual life… at that very moment, with ALL the knowledge and devices you have available, you always make the absolute BEST CHOICE you can possibly make.  So in other words… never question yourself later on.  It's a waste of energy, but especially because… and remember this…
You are where you are today, because of every decision and every action you have (or have not) taken.
It's amazing how when one thinks of it, EVERYTHING I've done and everyone I've met, are a direct result of where I am today.  I think back to my very short real estate past… shampoo bottles, partnerships (both good and bad), guru courses I've taken, all the deals I've done, and no matter how GREAT a time I've had over the past few years, or what challenges I personally went through, I realize it all led me to this moment, where I can really reflect on how grateful I am to be your contact, both personally & professionally.
All this said… I want to wish EVERYONE who is receiving this, a heartfelt thank you for coming into contact with me, and for assisting me in my journey, as I hope to assist you in yours.  Thank you from the bottom of my heart for influencing me (regardless of how big or how small), and for allowing me to share even a tiny piece of your life.
Here's wishing you a Happy & Gratuitous Thanksgiving to you, and with those who are close to you.
God Bless,
Nick "AA"






by