The other week, we were overwhelmed by all the positive feedback from facebook, personal emails, and at the New England REIA that Wednesday.  It was in response to a very unique Rehab Chronicles featuring the former owner of a distressed property we purchased.   (Watch the video below)
As she and her friends went through her childhood home admiring all the changes and updates she told us, "It's more than I ever could have imagined.  It's what I always wanted for this house and couldn't do."
With this in mind, let's visit a couple names people like to call real estate investors.  Shall we?
"Investors are like Vultures…"
I hear investors described as vultures all the time.  There is something I heard a while ago which sticks with me still today.  Instead of giving a knee-jerk comeback in response to being called a vulture, one real estate investor stopped to think for a moment, "Maybe we are vultures, because vultures don't actually kill anything.  Instead, they eat up what is already lying around."
Investors don't cause a homeowner to stop paying their mortgage or to put off replacing their roof even when it's leaking.  Nor do they force the banks to incorrectly "winterize" bank-owned properties, essentially guaranteeing a plumbing nightmare.  Investors don't time travel back to the Victorian era, convincing turn-of-the-century architects to put an awkward galley kitchen in the furthest corner of a house.  We don't cause these problems, but we offer the solutions.
"You're just a bunch of Bottom Feeders…"
Do we bottom feed?  You bet!  Of course, I want that $96,000 house on a $289,000 street.  It's disgusting and unlivable, its layout completely impractical for today's family.  No normal family would ever buy it.
Sure, it may look like it's straight out of Tim Burton's Big Fish.  After we're done, retail buyers will be tripping over themselves to submit their highest and best.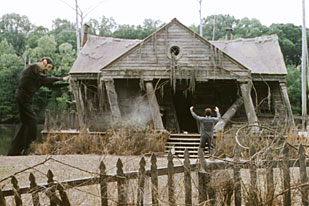 For some of you fellow investors on our newsletter list, I'm preaching to the choir.   But, it's nice to be reminded of the human side of real estate investing.  With that in mind, I'll leave you with some comments from Dawn on the AA Real Estate YouTube Page…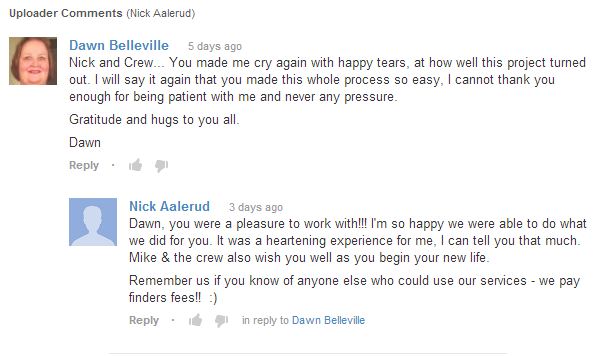 "Nick and his crew went way above and beyond, and really made an impact on this person… It's not just about making money flipping houses, it really helps people."
Thank you Tim Callahan!
More Articles on Working with Motivated Sellers
Setting a Good First Impression with the Seller:
houses






by