The first thing to address is, does this thought scare you?  Even if you don't have the capital to handle this inflow of deals – that's why you've learned how to Wholesale, right?  What an incredible business.
One of the first lessons I learned in real estate, is that it's not about the sticks and bricks, running incessant constructions budgets & scopes of work, and analysis spreadsheets, although all that helps tremendously.  I learned that this is a people business.
I had a GREAT conversation with one of my agents the other day, who essentially told me they "Refused to BS", in their terms, meaning they would never waste their time and try to work with someone who "didn't get it" – be that a homeowner facing foreclosure, a Realtor who doesn't understand this particular transaction, or another investor who might say the wrong thing.
"Nick – be straight with me.  If I'm supposed to BS people to get ahead in this business, than this business is not for me.  Tell me right now, what do I need to do to get ahead?"
What a great question.  Of course, I suppose it all depends on your definition of "BS", and "getting ahead".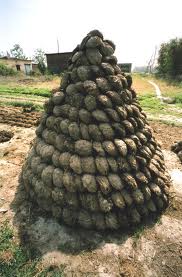 I promptly gave him three examples of deals I had encountered, when learning how best to interact with people – learning to read them, understanding what is motivating them, and learning to trust them (and yet still having an element of checks & balances).  In not immediately reacting to their responses, through knowing what TO SAY and what NOT TO SAY, and in what TONE I was projecting, I showed him how a situation could be diffused, an agreement made or a partnership coming to fruition, only by learning to work on my people skills.  A lesson you shouldn't have to be taught if you're in this business, is to always treat everyone with respect.  Sometimes, what you say and how you say it, is not how it's perceived.  Be sensitive to how you are coming across.
(In an upcoming blog post, I'll talk about what a great problem solving situation we had in Chelmsford MA, when a woman needed some serious help – and we made the deal happen, a real win-win.  Remember, sensitivity has a place, and you're not always "wasting your time", as some gurus suggest.)
So PEOPLE SKILLS, in this business, I have found ABSOLUTELY necessary, if you want to continue to be a successful investor.
What's the point, you ask?
Well, I get most of my deals one of three ways.  Listed Properties (MLS, Craigslist, etc.), Wholesalers & Birddogs, and through Relationships.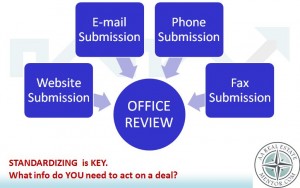 This does NOT count any sort of indirect or direct marketing methods we have used in the past, which you should be using in your business.  In fact – that's the only TRACKABLE way to test your marketing systems.  Bandit signs, flyers, online ads, direct mail, phone calls, and door knocking are all essential tools for success.  For this post however, I'm only talking what others call, INBOUND deals.  If you want a tip on your direct mail marketing, check out this former blog post on it.
We typically have anywhere from 3 to 6 rehabs going on at once, from Boston (now South Shore!) up to Manchester NH.  I can assure you I'm not in the business of tracking down auctions, and I dislike competing on the MLS with many newer investors fresh out of a bootcamp, or homeowners who want to live in these properties, as there's typically no way I can pay more than they do, given my strict criteria and rules.  I still play on the MLS, typically every day, as it's a necessity to see what's going on in my local markets.  But here's a big tip.
When we see a property we want to buy on the MLS, we already know our efforts will most likely be in vain.  Because, as we all know, if there's a good deal on the MLS, it's not on there for long.  Typically 24 hours.  And even then, usually the agent already has shopped it to their "pocket" buyers list, those investors who have proven themselves to that agent time and time again.  They know they have a built in, easy cash buyer, who puts up no issues for the closing.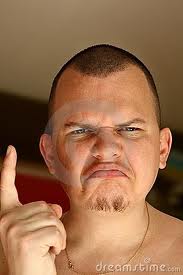 I used to HATE that, when I'd see a property on for less than 24 hours on the MLS.  "That jerk," I'd say.  Something sketchy is going on there.
Well it's funny – now, as a broker, and as THAT GUY 3 years later, I'm proud to say that I AM that jerk.  3 years of working very hard at forming relationships with real estate agents.  Whenever we found a good deal on the MLS, we would call on the property, but our goal would not be to GET THAT property.  Our goal would be to make a relationship with that agent, if at all possible – and that took some serious interpersonal skills, in some cases.  This took a while for me to get.  Most of these weathered, "been through 3 recession" real estate agents don't want to hear it – they look to performance as a track record.  The tough part was getting them to give you that ONE deal, when their other normal buyer was not able to perform for whatever reason.  It was MY job to stay in their face, but not bother them, so that when the time came, I was there; ready and willing to bail out that deal they thought was already sewn up.
Case in point?  Today, I had 3 deals sent to me by agents who have a "needs work" or "as-is" property.  If I didn't already have 5 on my plate, I could grab them – so instead, I can either help connect them with another investor, or politely decline and say, "but I owe you a beer."
Mortgage brokers are another huge source.  Your credit is bad?  So is mine.  In fact, no bank has been able to touch me since 2006, due to the bad partnership out of state (those who have seen me speak know this story –check out the radio show here & fast forward to get the quick version).  However – do you think they don't have access to individuals, say that may no longer qualify for their 3rd refinance, and are now in a short sale position?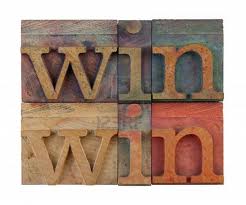 With ALL your relationships though – remember – what's in it for THEM?  Your job is to create the win-win relationship.  That's WIN on BOTH SIDES.  If you constantly take from them – Realtors, Mortgage Brokers, Attorneys, CPAs, etc… and don't give them anything of value in return, you can bet that relationship will not bode well.  Don't have any money to pay these professionals?  What about referrals?  Your job is to MARKET for motivated sellers, isn't it?  Wouldn't a lot of your leads be perfect for an agent, mortgage broker, or attorney to pass the leads off to, when you're not able to handle them yourself?
There's a lot in this post, but I want you to really understand and value all the relationships you can create in your business.  The REIAs have really helped me with this, as it puts many of the people I'd need on my team, in one room together.  There are many seasoned investors out there that like to call themselves "kind of a LONER," to quote the Hangover movie.  They keep to themselves, don't want to talk to anyone else if they don't have to, and certainly are not there offering up advice.  I'll tell you one thing – without my networking, which now exceeds about 10 nights every month at various groups, I wouldn't be able to send out one e-mail to my agents & wholesalers when I needed another deal – and have 3 responses come back in my inbox.  THAT'S using the power of your relationships, to monetize your business.
Heck, someday I'd love to even start a REIA myself, or have a networking group dedicated to doing more deals together.  Sound LEGIT?  I think so.
So, to put it into a sort of "helpful tips" section:
1.  Do NOT be afraid of meeting people, or going to networking events.  This includes picking up the phone sometimes, when you're uncomfortable doing so.  To quote a wise, very good looking and modest man, sometimes you have to just SHUT UP and DO IT.
2.  Don't go after the DEAL – go after the relationship.  Maybe even though you don't get their next lead, you might start getting them 3 months, or in some cases, 3 years from now.  Remember – people do business with you they know, like, & trust.  Take some time to build respect with others, find out what motivates them, and build that win-win.
3.  If you're not MAKING a relationship, FOSTERING a relationship, or working on one of your IGAs (Income-Generating Activities – typically, marketing for deals, overseeing a deal, or something that directly makes you $$$), then you better be spending personal or family time.  Otherwise, you'll never get those minutes back.
4.  Constantly ask yourself:  "How can I run my business more efficiently?"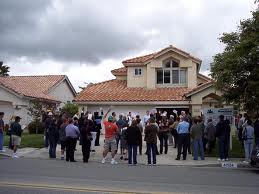 Once of my favorite students LOVED the thrill of the hunt, and checked out foreclosure auctions every single day – despite the fact that 90% of them are postponed, and 90% of the 10% left go back to the bank, until it's relisted with a real estate agent.  He's learned that though auctions can be a thrill, consistent, money-making marketing & relationship building will be the key to a sustainable business.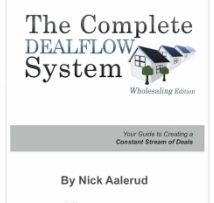 For those of you who want the whole story and a jumpstart to your current or new business, including all my marketing supplies,  200 pages worth of marketing tips, how wholesales are conducted, and all my deal-getting methods that will put YOU in control of how many projects or wholesales you get this year, check out our new Complete Dealflow Guide here.  There.  You have all my secrets now.  Giving away secrets is not the problem – it's that only 1% of people will actually DO the things it says in there.  So I'm not worried – me and the other 1% will be out killing it, while those who either didn't feel this would benefit them or the ones who didn't do what it said in there, will still be on the sidelines, trying to chase down their next one on their own.
Who will YOU be?  Hope this post helped, even a little bit.
As always, Happy Investing!
~ Nick






by