This year, we wholesaled three rehab projects–2 due to holding too many projects.  The most recent wholesale was a great deal that happened to fall outside our business plan: a 2-family buy & hold in Lowell, MA.  Luckily, we were able to sell the property to a local landlord for full asking and it closed a couple weeks ago.
Join our list and let our bad timing (or different buying criteria) be your gain!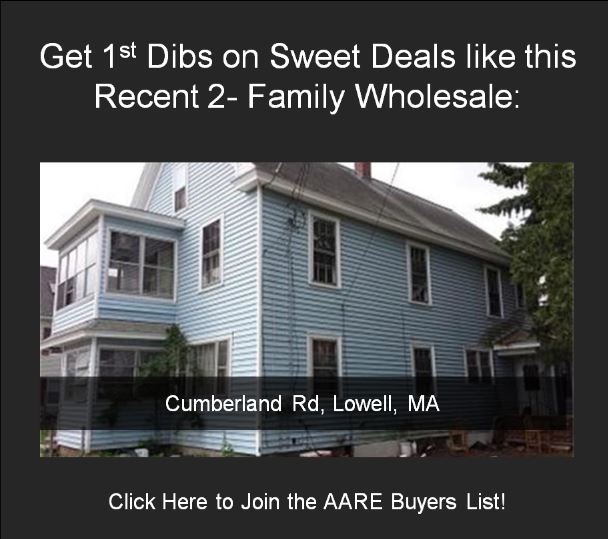 Want to learn how to wholesale for quick cash?  Check out the Complete Dealflow System.  It's got all the forms and contracts you need for MA & NH deals as well as instructional videos on creative ways to flip to the end buyer without having to do a traditional assignment.  On top of that, you'll learn to get your business up and rolling, legit-style!






by