Join us May 11th at NHREIA in Manchester, NH for…
How to Stage a Comeback in Real Estate
&
Part II of Rehab Systems: Project Management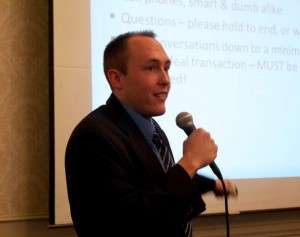 Many of you have seen Nick's moving story of how he pulled himself up after 5 horrible deals right when he got into real estate.  So, we changed the second half of this presentation into something completely different.  This time he will go into the details of our rehab management systems.
These systems include:
Creating timeline and benchmarks for rehab projects

Managing contractors

Managing multiple rehabs at once

Listing the property
Remember, his goal is to teach you how to create and implement systems.  The rehab management systems are meant to be an example, while giving you an insight into how our business operates.
Why the 2 topics together in one presentation? Well, to give you a little spoiler, creating and implementing systems was one of the ways Nick was able to stage his comeback.  (You'll have to come to the meeting in order to find out all the other ways!)
Part I was held at the REINGUSA April meeting and the video can be accessed through their website soon.
Location & Details:
NHREIA Monthly Meeting
6:30 PM, Wednesday, May 11, 2011
Best Western Executive Court
13500 South Willow Street
Manchester, NH
FREE for members; only $20 for non-members
Visit NHREIA.com for more information about the group






by