Yesterday afternoon, Nick Aalerud of AA Real Estate Partners and Jim Jones of Entrust held a webinar on using Self-Directed IRA's to invest in real estate.
Watch the entire recording play-back: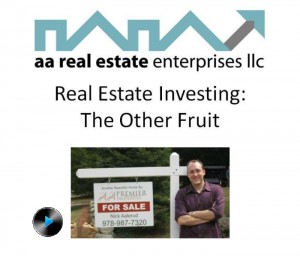 And don't miss Jim tomorrow evening at the Eastern Mass REIA Meeing in Rockland, MA.  As the featured speaker, he will talk in about the many investment strategies available when you use a Self-Directed IRA.   Click here for event details. 







by