Think all the deals are on MLS? Think Again!
By the time you see a property on the market, chances are it's been picked over by investors behind the scenes. If a deal is good—it's gone!  All successful real estate investors have one thing in common: Consistent Dealflow
Don't spend all your energy getting that first deal, then wonder where the next one will come from.
Learn the Art of Dealflow this Wednesday with Nick Aalerud:
Implement methods to bring in consistent deals

How to keep the machine going so it's feeding you deals even when you aren't looking

How to weed through properties and focus on only the profitable ones

How to beat out the competition and get your hands on deals before the hit MLS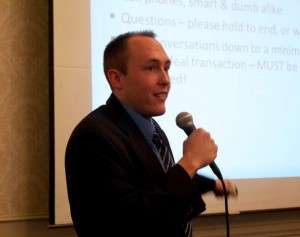 Meeting Details
Wednesday, November 6th, 2013
Networking starts at 6:30 PM
Presentation starts at 7:00 PM
New England Real Estate Investors Association
Location: The Best Western Inn
187 Chelmsford St
Chelmsford, MA







by