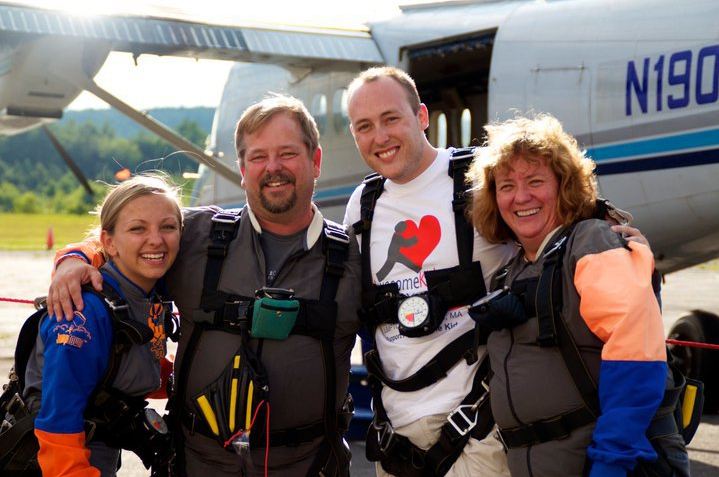 I just wanted to offer everyone a heartfelt thank you for all your TREMENDOUS support for our recent charity event, "Skydiving for Kids – Extreme Fundraising for Kids with Extreme Illnesses!" The AA Angel Foundation teamed up with The Little Diamonds Foundation to create AAwesomeKids.org, and let me tell you, we could NOT have done this without Jen, Your Insurance Chick!
We had 15 Jumpers total, who conquered their fears and raised $$ for kids:
Nick Aalerud
Julia Walsh
Jen Swartz
JD Hartley
Nyrik Huuskonnen
Katia Huuskonnen
Jarin Chu
Sunny Chu
Henry Szostek
Mary Kelly
Brett Cohen
Adam Masse
Andreina Haubold
Jay Szklut
Sue Day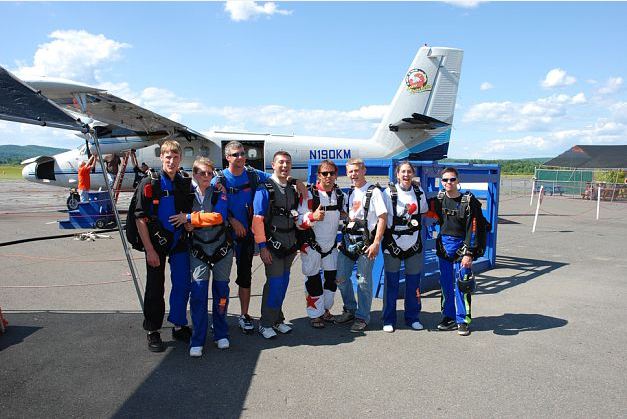 Of these, we had over 14 FIRST-TIMERS!! (Nyrik was the only "Experienced" one in the group, having thrown himself out of a plane a few years back… NICE Ny!!)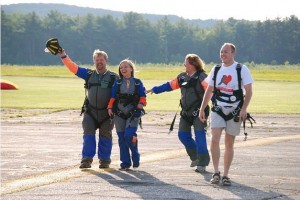 The "Dunk Nick & Chick" raffle surprisingly raised the most out of all the raffles, even though it was after 10PM. Let me tell you, that water was COLD, but totally worth it. Julia was the first one to win, and first to throw me under the freezing depths. I think it was satisfying (for her at least).
As a note of special thanks, our Top 2 Donors were Darlene and Mark Pawlik of Powerhouse Wealth Strategies, and Carol and Ed Rossi. Thanks to all four of you and your tremendous support. They supported both the individual jumpers and AAwesomeKids.org in general.
Our Top 2 Fundraisers were Mary Kelly and JD Hartley, for the jumpers. You ladies are truly an inspiration, especially after seeing both of you complete the jump in style!!
In the end, we raised just under the $5000 mark for the kids, which is GREAT for the short time everyone had to raise it. For those who want all the details and want to be included for NEXT YEAR'S jump (YES – we have a list going, already 30 strong… and the BIG BASH is growing as well!!), send an e-mail to AAwesomeKids@gmail.com , and we'll include you on the updates!
A heartfelt thank you once again to all those who made this event such a huge success, and the charities are tremendously appreciative. All tax letters will be going out over the next month, if you donated. Either way – you BETTER join us next year – it's quickly becoming the event you don't want to miss.
To Your Success,
~ Nick
P.S. For more pictures, visit the fan page…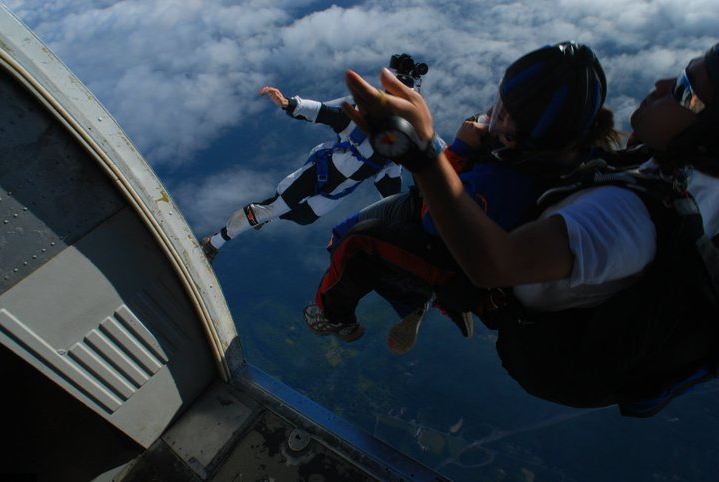 by