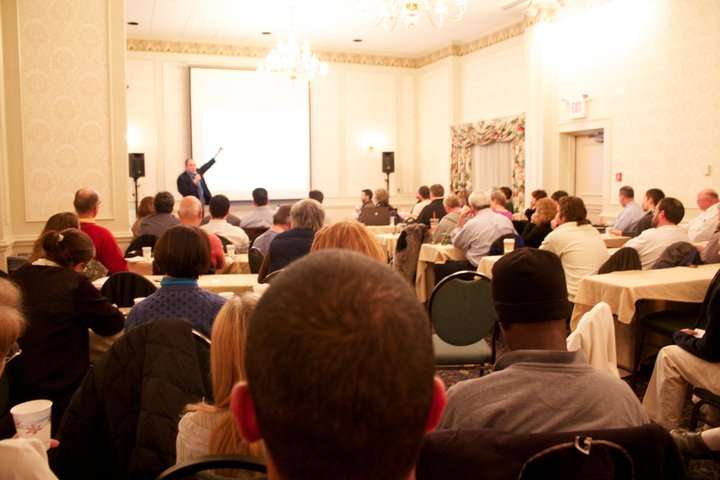 Nick Aalerud frequently speaks at seminars, workshops, and expos throughout the New England area, educating people about the benefits of real estate investing and its many strategies.
Presentations include "TRUE Self-Directed IRAs," Real Estate Investing 101, Finding & Analyzing Deals, Coming Back from Disaster (an inspirational story), Building & Systemizing Your Business, Rehab Management Systems, Acquisitions Systems, Dealflow, Buying & Managing Multi-Unit Buildings, Reality TV – What They Don't Tell You, and more.
He delivers engaging, education-focused and entertaining presentations, allowing attendees to put effective investing techniques into action.
Request Nick for Your Upcoming Event
To request Nick for your next event contact us at info@aarealestategroup.com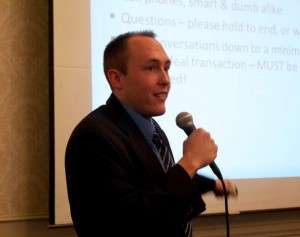 What people are saying about the seminars:
"Nick did a great job —his passion and enthusiasm is infectious!" — T.B.

"You helped me refocus on getting it done. Thank you for the shot in the arm I needed." — J.S.
About the workshops:
"Nick provides the steps to establish the essential components for wholesaling in a clear, concise, and enjoyable presentation.  If you're thinking about taking this course, just do it.  You won't be disappointed." — Larry S.
Photos courtesy of Do Something Different, LLC, taken at the March 2, 2011 NEREIA meeting.