OPPORTUNITIES in COMMERCIAL REAL ESTATE – SNEAK PEEK at What We Are Up to in 2021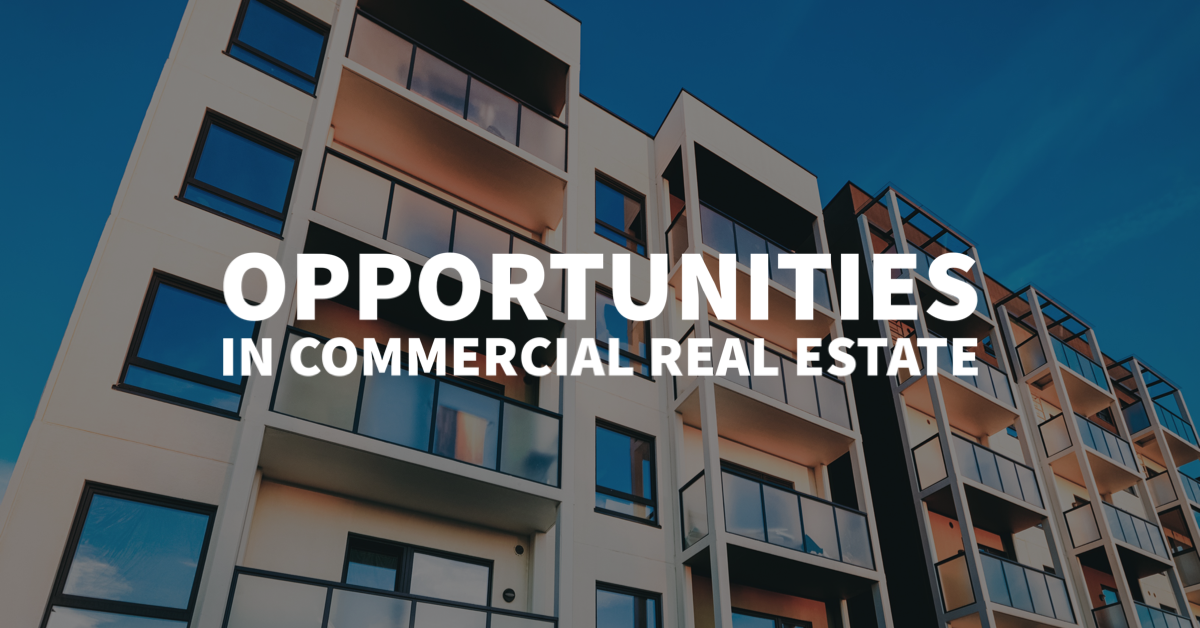 It's no secret that retailers, office parks, all hotels and motels, and restaurants are hurting right now. COVID killed off much more than the mortality rate you see on the news – it killed hundreds of thousands of small businesses, and put small Mom and Pop landlords in a world of hurt.
Amazon, Target, and Walmart put most of the others down and out, with online access and shipping being the only thing that made triple-digit returns during this whole year.
Even Class A Restaurants in class A locations – dark. No one there. Restrictions were lifted, and, unless they were owned by a large corporation – and they did NOT make the decision to shut down locations across the country – they still could not open back up. No one necessarily wants to pay $120 for a take-out NY sirloin from a high-class establishment, huh? It was about the atmosphere, vibes, and PEOPLE.
And now – we see the carnage. But my hypothesis is that it's only just begun.
You see – while we are heading into wave #2, with restrictions coming back and numbers spiking across different states and communities, most of the damage has already been done, with just restricting access to these businesses, which put the property owners in a lot of pain. But never fear – the government came to the rescue, and made it so the landlords couldn't evict, and lenders couldn't foreclose on these commercial buildings, right? Oh, wait – that was only applicable to residential. But they DID offer PPP loans to employers to keep employees, and they DID make available TRILLIONS of dollars in SBA loans to keep people in business, and they DID provide a benefit of an extra $600 to people who were on unemployment…. and they DID allow many of those employees affected, to not have to pay their mortgages or their rent during a certain time period, to try and help ease the pain of the situation (but that caused another whole boatload of pain – check out my previous article that talks about what the forbearances will actually do to the residential real estate market!).
The smart commercial landlords, they at least made deals with their commercial tenants, not wanting to lose them and knowing how much pain they'd have to go through in finding another quality retailer, restaurant, office space lessee or machinist operator, right? Some did – and got even luckier with making deals with their own commercial lenders, who understood they also needed to make some concessions if they didn't want their asset to go dark, vacant, and become a liability on their books.
But underneath it all, there's a much bigger problem.
There is an awfully large number of commercial real estate assets that are owned by local Mom & Pop owners, syndicators, and regional companies, that are NOT necessarily backed by wall street.
They have loans from local and regional lenders, that made solid, credit-worthy loans based on the businesses' cash flow, operations, and marketing strategy in years past. Most notably – they made sound loans to these folks to acquire or refinance their commercial properties back in 2011 and 2012 when they were getting back on their feet and lending again after the last crisis, and the majority of these loans had a balloon due in 10 years.
That means – that over the course of the next 2 years, there will be many local CRE owners that lease to restaurants, hospitality, retailers, office space tenants, and flex / warehouse space, that will have loans coming due.
This poses a significant problem, as in COVID times – most of them, will not have the occupancy or cash flows to be able to refinance with their existing lender, and many new lenders have restricted their criteria so much, they won't be able to get a loan easily, anywhere. And so –
They will be forced to sell. And not only sell – first, there will be many negotiations with their current lender. But you see, that same lender will have this same issue with so many in their portfolio, that they will be forced to start taking actions to clear these bad loans off their books. So they will start selling the notes off or will start selling them short, to buyers willing to just get them off their hands.
This becomes MORE of an issue when, as I hypothesize, there's not just a CORRECTION in the Northeast commercial markets, but a CAPITAL FREEZE from the local and regional banking side, which will effectively not allow for new businesses to take out loans while they deal with all these bad assets they never thought would go bad.
There's really only one solution, and the similar solution that comes around every time there's a collapse, and credit is hard to come by…
CASH IS KING.
With all this being my hypothesis and my crystal ball, we at AA Real Estate Group are PREPARING.
That's actually a lie – we've been PREPARING since May of this year, for what we knew was coming next. We are NOW just about READY.
I was not prepared for the last downturn, and I knew damn well I had to prepare for the next one. And this time – knowing what I know now, with all my bumps and bruises of the challenges my team and I overcame along the way..
I'm proud to say we ARE READY to take this next step, as we ASCEND into this next evolution of what the economy brings, post COVID, post government incentives, post economic carnage…
I'm proud to announce the rise of ASCENSION CAPITAL PARTNERS, where we will use all our relationships, assets, and strengths we've built over the past 15 years, with our vertically integrated company structure (that was built to withstand and deal with ANY problem we could imagine) to locate quality real estate projects and allow our accredited investors to take part in the launch of our Ascension GP CO-Invest Fund 1 (where our investors ARE the owners and GP on our deals!) and for those that don't qualify (or this doesn't fit their risk profile), we also are launching Ascension Income Fund 1, which will be investing in quality real estate fix & flip opportunities, following our strict rules we've come to abide by over the last 15 years, in the Northeast.
While we don't know how long this period will last, we knew that we needed to be in a place where we can positively impact and keep the liquidity flowing through the markets to help brace our economy, to assist these non-institutional sellers to get out from underneath a really tough situation, all while providing solid returns to our investors by repositioning these assets into two classes that we know will stand the test of time – either a multifamily asset or a self-storage asset, depending on local zoning codes as well as a supply index. We also wanted to provide a solid option for local real estate developers and fix & flippers who are going to face a liquidity challenge when their wall street lenders and local and regional lenders start running into trouble.
I know there will be lots of questions as we start out on this. I've spoken with many of you over the past few months and I look forward to speaking to the rest of you. We'll host webinars and zoom conferences to review what the final version of these funds will look like, as we finish up our compliance on getting them registered with the SEC. Just know that this next evolution in our economy, and in our business, is being built out to serve YOU as our investor, and help us all be in the perfect place and time to impact this regional economy and help change lives in the process.
Integrity, Service, Teamwork, and Impact.
It took all of our Core Values to make it to this point, and it will be an honor leading into the future and what it will bring. From the bottom of my heart, I appreciate your trust, your enthusiasm, your input, and your commitments to AAREG and to Ascension as we take these first steps into the new economy. One thing is for sure… It's going to be a crazy ride. Want to ride along? Book a time on my calendar or shoot me an email at Nick@AARealEstateGroup.com to talk about your goals!!
https://aarealestategroup.com/wp-content/uploads/PNG-image-8FF83E9D0AFE-1.png
628
1200
Nick Aalerud
https://aarealestategroup.com/wp-content/uploads/aa_real_estate_logos_final_group-300x112.png
Nick Aalerud
2020-12-03 02:52:30
2021-03-19 20:53:54
OPPORTUNITIES in COMMERCIAL REAL ESTATE – SNEAK PEEK at What We Are Up to in 2021